Comprehensive Truck Services
Your Move, Our expertise, Exceptional Delivery Services 
Quick Solutions for Timely Needs! Quick2Drop: Your Regional Experts in Same-Day Delivery. You can rely on us to transfer your items quickly and securely. Business owners may rest easy with flexible scheduling choices and real-time tracking. Time-sensitive delivery handled without stress. 
Same-Day Delivery
Our crew is dedicated to making sure your things reach their destination on the same day, whether you need to transfer goods quickly or fulfill strict deadlines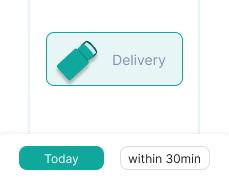 Secure & Reliable Service
For the protection of products during transportation, we lay a strong priority on security and dependability, giving company owners peace of mind.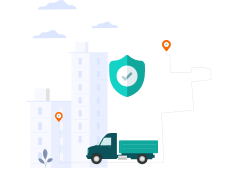 Real-Time Tracking
With the help of our online platform, business owners can quickly track the status of their deliveries, assuring openness and peace of mind.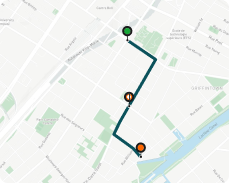 Flexible Scheduling
With this feature, users can customize and adapt their pickup truck rental schedules based on their specific needs and preferences, anytime anywhere.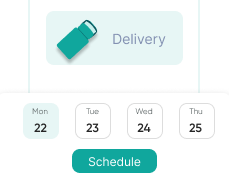 Effortless Truck Booking Made Simple, Quick2Drop- Your Logistics Transformation
Are you tired of the hassle and uncertainty involved in finding a reliable truck for your transportation needs? Look no further! Quick2Drop is here to revolutionize the way you book trucks and simplify your logistics management.
Intuitive Dashboard
Manage your logistics operations effortlessly with our intuitive dashboard. Gain a clear overview of all your past and upcoming bookings, track shipments, access invoices, and monitor key metrics such as on-time deliveries and overall performance.  
Seamless Truck Booking
Say goodbye to endless phone calls and manual paperwork. We provide a seamless and user-friendly interface, allowing you to book trucks effortlessly with just a few taps on your mobile device.  
Transparent Pricing
No more hidden fees or surprises when it comes to pricing, with clear and upfront pricing information for each booking, easily compare rates and select the option that best suits your budget, without any unexpected costs along the way.
Trusted Carriers
With a vast network of verified carriers, each thoroughly vetted to ensure the highest level of service quality. Rest easy knowing that your goods are in the hands of experienced professionals who prioritize timeliness and security. 
Bidding
We provide seamless communication between shippers and carriers through our integrated messaging system to ensure smooth coordination and reducing the chances of miscommunication. 
Reliable Customer Support
Our dedicated customer support team is available around the clock to assist you with any inquiries, concerns, or troubleshooting needs. We are committed to providing prompt and reliable support, ensuring a stress-free experience throughout your journey. 
How It Works
Sign up, book, and relax – we'll handle the rest! Compare, choose, and enjoy seamless transportation with our mobile app.
Seize the Future

Experience the convenience of our services by signing up for a new account. You can also take advantage of our mobile app for on-the-go access. Join our community today and enjoy the benefits of being a valued member! 

Book your Freight Journey

Enter the pickup location and the destination of your goods and we'll take care of the rest, ensuring a seamless and timely transportation experience for you. 

Choose the Ideal Vehicle Fit

Say goodbye to guesswork and hello to informed decision-making as you effortlessly compare prices and select the most suitable transportation option for your needs

Find Your Perfect Ride

Get ready for a seamless experience from start to finish! Once you've made your selection, confirming your booking is quick and easy. Rest assured, our platform prioritizes your security, so you can make your payment with confidence.  

Drop with Confidence

Our dedicated team will carefully unload your belongings and position them precisely according to your preferences. Afterward, you can provide valuable feedback on your experience and express your gratitude by tipping our hardworking Luggers.  
Dependable Truck Service Experts
At Quick2Drop, we believe in simplifying the way you book trucks. Our innovative platform connects you with a network of reliable trucking services, ensuring fast and efficient transportation for your goods. With our user-friendly interface and secure payment system, you can effortlessly find the perfect truck for your needs. Whether it's a small package or a large shipment, we are committed to providing a seamless experience that saves you time, money, and headaches. Trust Quick2Drop for your truck booking needs today!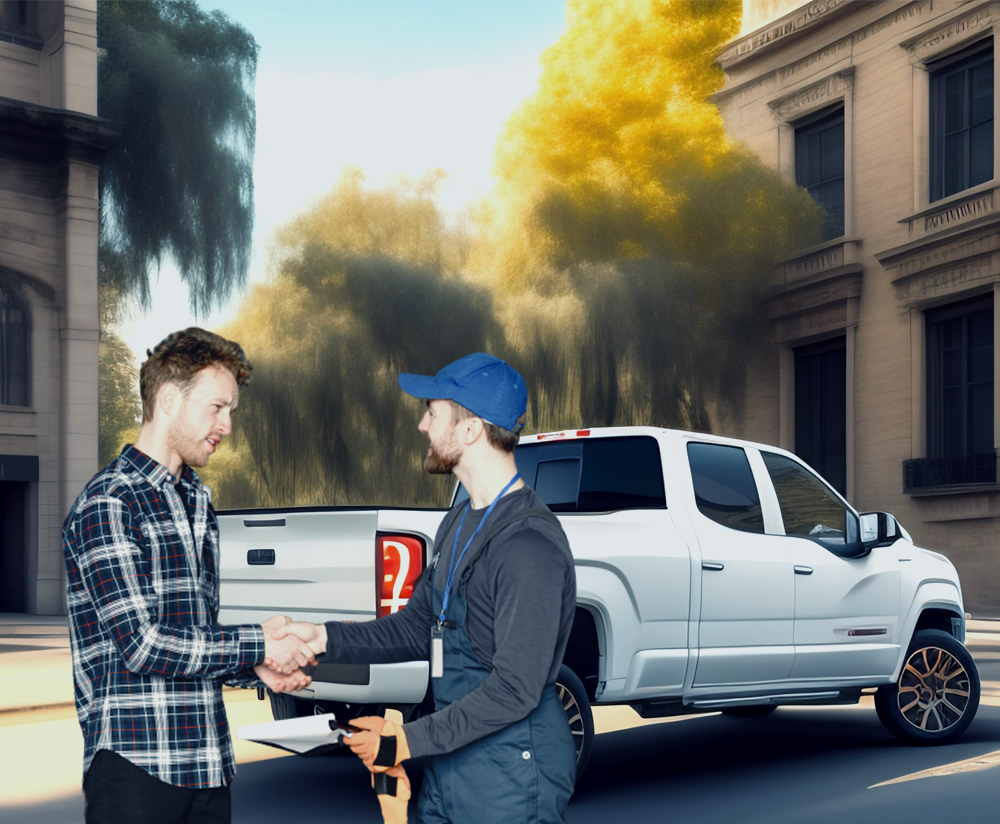 Our Happy Clients
Fantastic service!
I recently used the Quick2Drop pickup truck booking app, and I must say it exceeded my expectations. The app interface is user-friendly and straightforward, making it easy to navigate and find the right pickup truck for my needs. The booking process was seamless and hassle-free, allowing me to choose the date, time, and location conveniently. I highly recommend the Quick2Drop pickup truck booking app for anyone in need of a reliable and efficient way to book pickup trucks.
Incredible service!
I recently had the opportunity to use the Quick2Drop pickup truck booking app, and I am thoroughly impressed with its service. The app provides a wide selection of pickup trucks to choose from, catering to various needs and requirements. Whether you need a truck for moving furniture or transporting goods, Quick2Drop has you covered. I highly recommend it to anyone in need of a pickup truck rental for their transportation needs.
Outstanding service!
The booking process on the app was quick and straightforward. I could easily select the pickup and drop-off locations, choose the rental duration, and review the pricing options. The app also allowed me to track the location of the truck in real-time, ensuring I was aware of its arrival time. In conclusion, the Quick2Drop app offers a convenient and reliable solution for booking pickup trucks. With its wide selection of trucks, user-friendly interface, and exceptional customer service, I highly recommend this app for anyone in need of a pickup truck rental.
Los Angeles County

Los Angeles, Santa Clarita, Pasadena & more

Orange County

Newport Beach, Irvine, San Clemente & more

Riverside County

Riverside, Murrieta, Moreno Valley & more

San Bernardino County

San Bernardino, Rancho Cucamonga, Victorville & more

Ventura County

Ventura, Thousand Oaks, Oxnard & more
San Diego County

San Diego, Oceanside, Chula Vista & more

Kern County

Bakersfield, Ridgecrest, Delano & more

Santa Barbara County

Santa Barbara, Santa Maria, Goleta & more

Sacramento County

Sacramento, Roseville, Antelope & more

Fresno County

Fresno, Clovis, Reedley & more
Frequently Asked Questions
Quick2Drop is a convenient and user-friendly truck booking app. It connects individuals and businesses in need of transportation with reliable truck drivers, offering a hassle-free and efficient solution for all your transportation needs.
Quick2Drop operates on a user-friendly platform. Shippers can create a shipment request by providing relevant details such as pickup and delivery locations, cargo type, and preferred truck specifications. Truck drivers registered on the app can view available shipments, choose the ones that suit their preferences, and accept the booking. It's that simple!
We offer a wide variety of trucks to accommodate different types of cargo. You can choose from options such as box trucks, flatbed trucks, refrigerated trucks, and more.
We accept various payment methods, including major credit cards, debit cards, and mobile payment options. You can securely pay for your trucking services directly through the app, making the entire process convenient and hassle-free.
Absolutely! We provide you with the ability to receive price estimates for your shipment. Simply enter the necessary details about your cargo, pickup location, and destination, and our app will provide you with an estimated cost.
If you need to cancel or reschedule your truck booking, you can do so through the app. Please refer to our cancellation and rescheduling policies for more information on any applicable fees or restrictions.
You can reach out to us through the app's built-in support feature, and our friendly team will promptly assist you with any queries or concerns you may have.